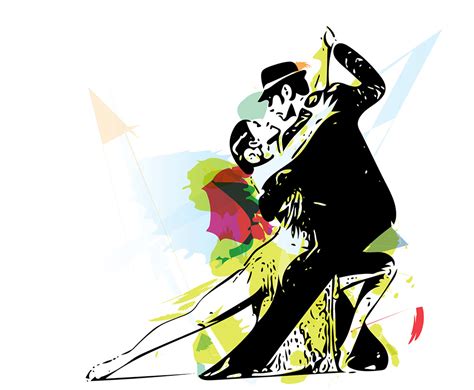 Group Classes and Workshops are offered on a regular basis!
Below is a description of classes that are offered and notes that will help you get the most out of each class.
Yes, you can learn to dance Tango. Tango is sensual, romantic, elegant- a dance of communication and connection.
You do not need a partner to learn Tango or to experience the magic of Tango. Argentine Tango is a social dance and most tango dancers are single men and women.
It takes two to Tango, both leader and follower have duties and responsibilities. We are independent, yet depend on one another for the magic that makes Argentine Tango what it is- an absolutely lovely experience of movement, music, communication and connection. You can dance smoothly, flowing, intensely, completely focused on your partner and the music.
Classes are offered in 6-week series. Please plan to start with the first or second class in the series, as each class builds on the previous class.  Most people take the 6-week beginner series 2 or 3 times before moving on to the intermediate/advanced class.
The Tango Basics class (open to complete beginners) is taught from 6:30 to 7:30 pm, followed by a 30 minute practica (practice time).
The Continuing (intermediate) Tango class (by instructor permission) is taught from 8:00 to 9:00 pm. This class assumes you have a strong foundation of Tango and moves at a quicker pace. After you feel comfortable with the concepts taught in the beginner class, ask an instructor if you're ready.
Check the calendar to find out when the next series starts.
Requirements for all Classes
The beginning class will focus primarily on
Partner connection and embrace
Musicality
Walks in both the parallel system and the cross system
Basic Turns
Essential figures of the foundation of the dance
The codes of social dancing and proper Tango etiquette, so that you can enjoy social Tango dance parties
The Intermediate class will continue and build upon the lessons of the beginning class.  Focus will be on
Additional figures of the foundation of the dance and how to work them into your improvised social dancing. 
More Musicality
Proper dance floor etiquette (floorcraft)
Perfecting the embrace (un abrazo) and posture.